Cheap warehouses s.r.o. is a full-service developer and commercial property manager specializing in the search, purchase, renovation, revitalization, management and subsequent rental of industrial parks for a wide range of companies. Cheap warehouses are owned by several logistics sites located throughout the Czech Republic. The company is constantly working to optimize buildings in line with market needs and the latest technical developments. Therefore, the company's priorities include energy efficiency and sustainability.
The core business of Cheap Warehouses is the rental of its own buildings - industrial properties. The building standard allows universal use for both logistics and light manufacturing. We offer tenants the possibility of renting already realized premises, without any previous modifications or realization of premises according to specific requirements. We choose locations carefully and we are sure of the advantageous location. All our parks are located close to the main roads and offer access to the workforce, which is a prerequisite for the success of the companies. The industrial areas also include administrative premises, accommodation facilities with social background or workshops of various orientations, with the exception of the own petrol station.
Our warehouses allow for optimized transport within the supply chain and allow companies to work with optimal inventory (order quantity) in terms of service quality.
The idea of ​​setting aside campuses is based on several principles:
Ability to concentrate dedicated infrastructure on a demarcated area to reduce the cost of doing this infrastructure. This infrastructure includes roads, railway sidings, ports, electrical power supplies (often including three-phase electricity), high-end communications cables, high-volume water supplies and large-volume gas pipelines.
Ability to attract a new tenant by providing integrated infrastructure in one place.
Avoid industrial uses from urban areas to reduce the environmental and social impacts of industrial uses.
Provide localized environmental controls that are specific to the needs of the industrial area.
All warehouse parks offer fully fenced and guarded areas. They provide a combination of excellent location and very competitive rental prices. It can be stored in halls and paved outdoor areas and individual rooms can be further separated and locked. The resorts have excellent transport links, including railway sidings or nearby Czech Railways stations. There are sufficient reserves for the power input from the transformer stations. All necessary connections are installed (water, gas, sewer, telephone). Light industrial production is also welcomed in most parks, and all relationships with the environment are solved. Security of the building is designed as a 24-hour cycle of parts of which is guarded entrance gate and camera system.
Cheap Warehouses are also in line with current trends in logistics, which are getting closer to the ideal setting: "having the right item in the right amount at the right time at the right place at the right price in the right condition to the right customer". Business logistics encompasses all industrial sectors and aims to manage project life cycles, supply chains and resulting efficiency.
In the field of logistics, logistics can either have an internal focus (input logistics) or an external focus (outbound logistics) covering the flow and storage of materials from origin to consumption (see supply chain management). The core functions of qualified logistics include inventory management, purchasing, shipping, storage, consulting and organization, and planning these activities. Logistics combine the expertise of each of these functions to coordinate resources in the organization.
We are also working intensively on the implementation of other modern trends in all areas of Cheap Warehouses:
Modern warehouses commonly use a wide aisle pallet racking system to store goods that can be loaded and unloaded using forklifts. Traditional storage has been declining since the last decades of the 20th century with the introduction of Just In Time techniques. JIT supports delivering products directly from vendors to consumers without using warehouses. However, with the gradual introduction of offshore outsourcing and offshoring in about the same time frame, the distance between a manufacturer and a retailer (or a parts manufacturer and an industrial plant) has increased significantly in many areas, requiring at least one warehouse in the country or region in any typical supply chain for that product range. Recent retail trends have led to the development of warehouse-style retail outlets. These high-ceilinged buildings display retail items on high and demanding industrial shelves rather than regular retail shelves. Typically, the items are ready for sale at the bottom of the shelves, and the upper rack is cut or palatalized. Basically, the same building serves as both warehouse and retail. Another trend concerns Vendor Managed Inventory (VMI). This gives the vendor control to maintain inventory levels in the store. This method offers a new solution: the supplier gets access to the warehouse. Large exporters and manufacturers use warehouses as distribution points to develop retail stores in a particular region or country. This concept reduces the final cost to consumers and increases the sales ratio. Cross docking is a specialized type of distribution center (DC) where little or no inventory is stored and the product is received, processed (if necessary) and shipped within a short time frame. As in storage, there are different types of cross docks. Reverse logistics is another type of storage that has become popular for environmental reasons. The term refers to items that are distributed from the end user back to the distributor or manufacturer.
As a dynamically developing company, it is still looking for new locations, continuing to modernize and facelift contemporary premises to accommodate its clients as much as possible.
Among the current tenants of the company Cheap Warehouses are for example the number one Mondi or Synthos.
Our logistics areas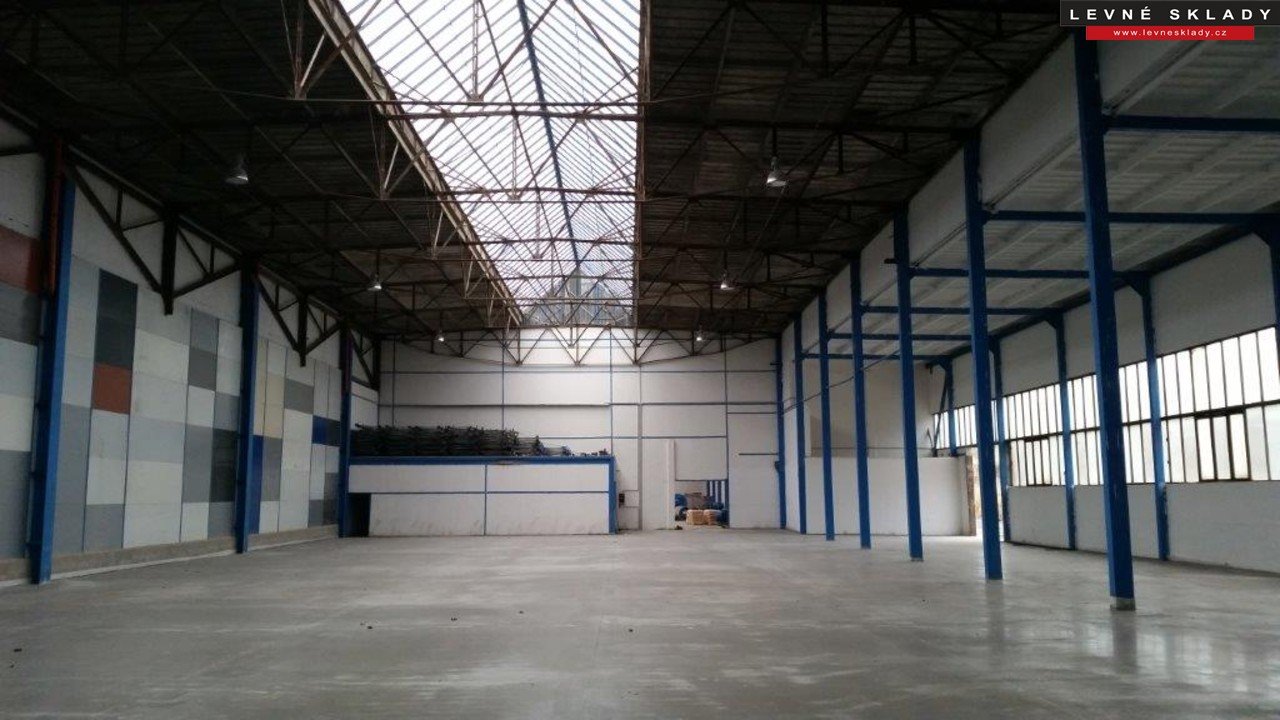 Our accommodation facilities
Do you need a non-binding consultation?
Nahoru